Blog
Face Mask Testing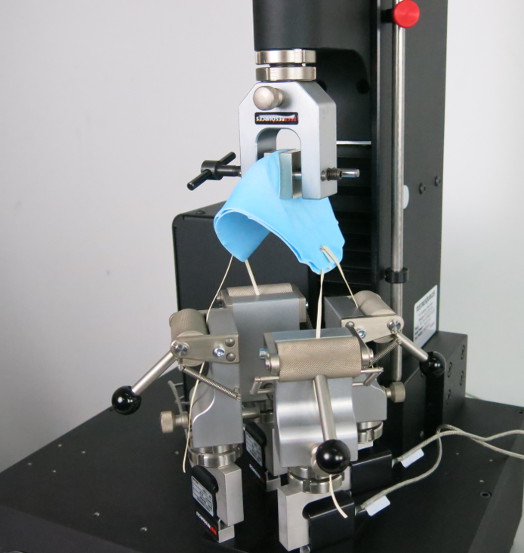 For many companies, COVID-19 has forced business leaders to get creative—not only to keep their workers employed but also to adapt to a rapidly changing environment and produce products that are most desperately needed.Many of these companies have completely changed their production lines because of the pandemic, including shifts to make high-in-demand personal protective equipment (PPE). Since supplies have been in critical shortage as the world has geared up to fight the quickly rising number of COVID-19 cases. To help combat the coronavirus automotive manufacturers have turned their attention to building ventilators, distilleries have started making hand sanitizer, and clothing companies have started making hospital gowns. Needless to say, we are all living in a different world and no one knows when things will go back to the way they once were.
Face Mask Testers
Face masks have become increasingly important to our everyday lives. Once researchers learned that COVID-19 could spread the virus before symptoms appeared and that some people have COVID-19 but don't have any symptoms and could unknowingly spread the virus to others, the use of face masks in public places became more important. Some cities and stores are requiring the use of face masks in public. Since many companies and individuals are stockpiling PPE including gloves and N95 face masks for both pharmaceutical and non pharmaceutical uses. Companies have either had to increase their production of PPE or quickly switch gears and start producing it.
Easy, Repeatable, Accurate Results
So when a company came to us asking for a test machine that can quickly and affordably test their face masks that they started making in response to the pandemic, we said yes! Knowing that a system like this needed to be delivered as quickly as possible.
This specific customer was testing the band on the mask to ensure it would fit and would hold up to hours of use.
Total Mask Testing Solutions
If you are in need of a face mask test machine or any other type of PPE test machine, contact us. As your complete testing service provider, we are dedicated to helping you navigate your changing business needs.