The seal strength of sterile medical packages containing medical devices is highly regulated due to the risk of improper packaging. Many medical devices are sterilized upon packaging so that they can be immediately used by doctors once opened. Sterile medical device seals often include a flexible barrier which is attached to a rigid container through an advanced adhesive. For quality control, the seal strength must be tested to ensure that the medical device stays sterile.
Sterile medical package testing is performed to show that a perfect seal is created blocking the sterile medical device from potential contaminants in the atmosphere. Regions of the seal that are weak or incomplete will allow contaminates into the sterile medical package. Measurements of seal strength of the sterile medical packaging can be done to reduce the risk of contamination. The seal strength of sterile medical packages should be a constant across a quality uniform seal. To test that a perfect uniform seal has formed, blocking contaminates from entering the sterile medical packaging, the barrier material is pulled from the container while simultaneously measuring the force required to pull the barrier off.
A quality flexible barrier sterile seal will require a constant force to peel from the medical packaging. If the force required to remove the flexible barrier drops, it is an indication of a poor seal or adhesion between the flexible barrier and rigid medical packaging. Seal strength testing of medical packages is done to ensure short term seal strength, and also to guarantee that micro-bacterial cannot enter the packaging and that seal strengths hold for long term shelf life.
There are a number of standards that can be followed when testing the seal properties of packages used for sterile seal. TestResources suggests ISO 11607-1, ASTM F88, and ASTM D903 for peel testing of sterile medical packaging used for medical devices. ISO 11607-1 specifically applies to determining the seal strength of sterile packaging through the use of peel tests. ASTM F88 is a general standard for determining the seal strength of materials used in packaging. ASTM F88 performs a peel test to measure the adhesion and seal strength of the barrier material. ASTM D903 is another general standard that uses a peel test for determining the adhesive strength of materials. Although both ASTM standards to not directly state that they apply to determining the seal strength of sterile medical packaging, the peel testing process can be applied to sterile testing environments.
View the tabs below to learn more about testing standards and equipment with TestResources.
Applicable Testing Standards
Recommended Test Machine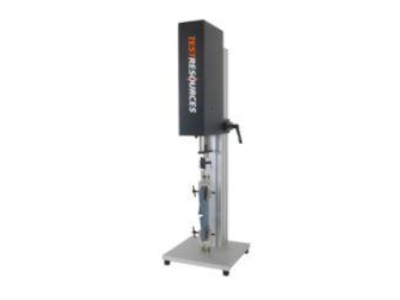 100 Series Universal Test Machines
Forces up to 10 kN (2,250 lbf)
Low force tabletop systems
Modular series of five frame options with adjustable test space
Affordable testing option for tension, compression, bend, peel and much more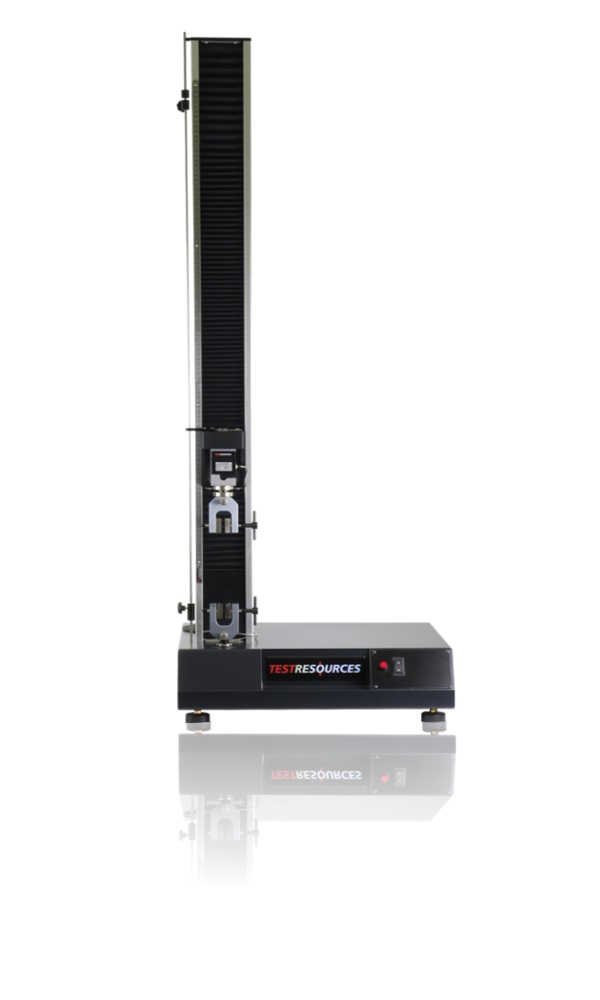 Recommended Testing Accessories