ISO 37 describes a method for the determination of the tensile stress-strain properties of vulcanized and thermoplastic rubbers. The properties which can be determined are tensile strength, elongation at break, stress at a given elongation, elongation at a given stress, stress at yield and elongation at yield. The measurement of stress and strain at yield applies only to some thermoplastic rubbers and certain other compounds.
Articles Related to ISO 37
Recommended ISO 37 Test System
Universal testing machine in compliance with ISO 5893. The machine shall be capable of performing the test at rates of traverse of 100mm/min, 200 mm/min, and 500 mm/min. By means of our rubber testing expertise and modular product design, we will help find the testing solution that is right for you. Give one of our application engineers a call today for help with creating the best budget and testing plan according to ISO 37.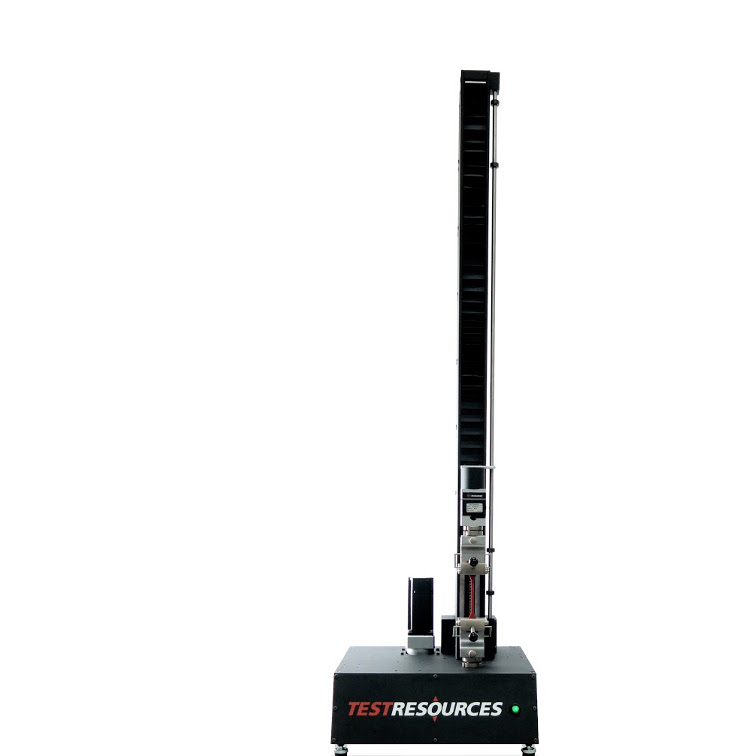 The 240 Family is the ideal solution for most biomedical tensile testing applications and features higher travel and faster speeds compared to traditional universal test machines. The load frame is compact and lightweight which is great if lab table space is limited. Complete system includes controller software, load frame, actuator and grips specifically configured for medical glove tests.
ISO 37 Testing Accessories
E3800 High Elongation Extensometer
Gage lengths of 25 mm and 50 mm (1.0 in. and 2.0 in.)
Maximum elongations from 130 mm to 500 mm (5.0 in. to 20 in.)
Comes with adjustable and magnetic mounting base
Rated from 1°C to 125°C (34°F to 257°F)
EC900 High Elongation Extensometer
Designed for applications that deal with very elastic material, such as rubber
No inherent gage length, allowing it to be used for almost any sized specimen
Maximum travel ratings up to 1,100 mm (43 in)
Adjustable clips allow for gripping onto various specimen thicknesses and materials
If you are in need of a medical glove test machine or any other type of PPE test machine, contact us. We have a wide range of test machines, accessories and software to ensure you get the right solution for your test.