Sterilization is a major part of the medical device manufacturing industry. Therefore, manufacturers take care to produce properly sealed medical packaging. One way to test the quality of seal strength on packaging is through testing methods in ASTM F88. Our engineers are familiar with the ASTM F88 test procedure and can guide you through the process and help you choose the best equipment. We also recommend that you purchase the ASTM F88 standard and follow it closely to achieve the best results.
Seal Strength and Package Integrity for ASTM F88
ASTM F88 is a testing standard for measurement of seal strength for flexible barrier materials in medical packaging. Seal strength is not only relevant to opening force and package integrity, but for measuring the packaging processes. It is common for confusion to arise regarding the difference between package seal strength and package integrity. Seal strength relates to the force required to separate two flexible components of the package. This can be measured through a peel test using a Peel Tester. Alone, this does not prove the integrity of the entire package, only the integrity of the seal strength of two components. Although further testing of the entire package may be necessary, the main cause for failing package strength tends to be through the seal.
ASTM F88 Test Procedure
Cut a one inch wide strip of the seal from each of the 4 sides of the package with a TestResources sample cutter. Clamp each leg of the test specimen in a Peel Tester. Align the more rigid side of the sample to be clamped in the top grip. The seal should be tested at a rate of grip separation of 200 to 300 mm/min. (8 to 12 in./min). For each cycle, report the maximum force as the specimen is stressed to failure and identify the type of failure.
Advice From Our Engineers
In ASTM F88 it is useful to know that Figure 1 describes three configurations for the test, but there are only two in reality. The two configurations are T-Peel where both adherends are flexible (let's say with Tyvek and polyurethane), and a 180 degree peel where one adherend is flexible and the other is rigid (such as a thermoform PET tray).
Also, our engineers recommend pneumatic grips for ASTM F88 because the specimen ends must be aligned such that the peel interface is accurately perpendicular to the load center of the peel test machine. This accurate alignment is easier to achieve with pneumatic grips than with mechanical grips because mechanical grips must be twisted to tighten.
Recommended Test Equipment for ASTM F88
A 100P250 Peel Tester is recommended for ASTM F88. The 100P250 consists of a vertical load frame, an electromechanical actuator, load cell, a tocuhpad test controller, XY test software and peel grips. We would configure a small capacity load cell (10 or 25 pound) for this low force peel test. Our load cells measure loads accurately (+/- 0.5% of reading) from full scale rating to 1% of FS. A 10 lb load cell can be calibrated to measure 0.1 lb (0.5N) to an accuracy of 0.0005 lb. Our load cells measure loads accurately (+/- 0.5% of reading) from full scale rating to 1% of FS.
The peel plot will be an important aspect of data retrieval and therefore we highly recommend our XyPlot software. If you would rather see the data in real-time and study the peel interface at the same time, we would provide you with our XyLive Software. The raw peel test data can be translated to ASCII so additional statistical analyses can be performed in MS Excel.
Peel Grips and Accessories
In order to get the best results from your peel testing, grips are an essential part of your purchase. The G240k or G227 are the best manual vice grips for ASTM F88. These are a lower cost option and produce great results. You may also consider purchasing pneumatic grips.
Pneumatic grips are helpful in getting the specimen well-aligned in the grips due to the foot activator giving you both hands free to hold the specimen. It is not easy to hold the specimen exactly perpendicular in the grips while you are cranking a manual vice grip. We offer specially configured ASTM F88 Pneumatic Grips for testing package seal strength. 
Give one of our engineers a call today and they can help guide you through the ASTM F88 test process with the best machine configuration for your requirements.
Recommended Test Machine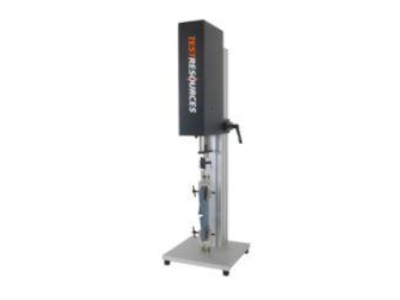 100 Series Universal Test Machines
Forces up to 10 kN (2,250 lbf)
Low force tabletop systems
Modular series of five frame options with adjustable test space
Affordable testing option for tension, compression, bend, peel and much more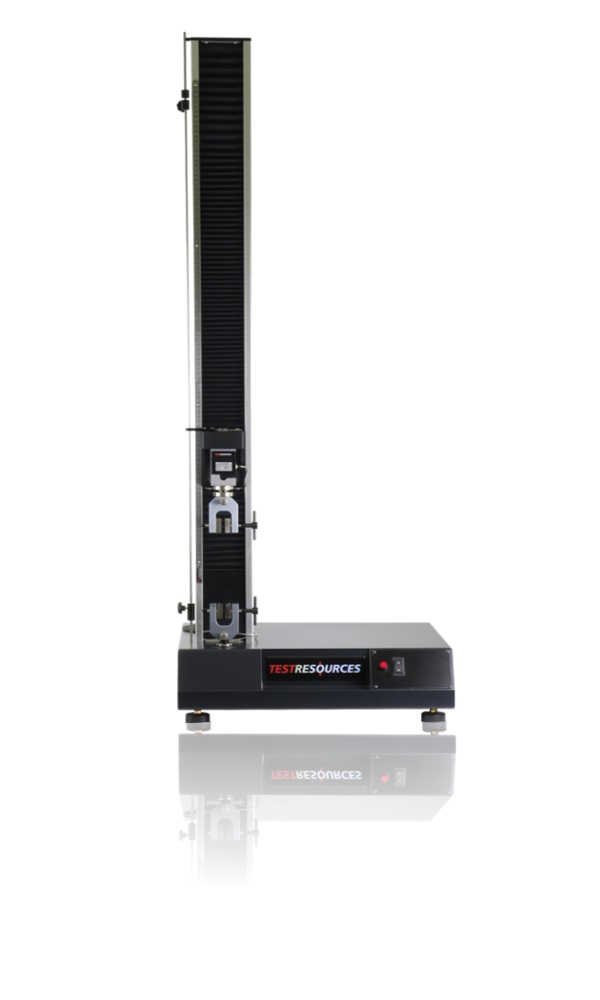 Recommended Testing Accessories