ASTM F606 is a testing standard used for measuring the quality of threaded fasteners, washers, direct tension indicators, and rivets for the construction industry. Manufacturers and commercial and government laboratories must ensure that their fasteners are in perfect condition for use in the construction of buildings, pipelines, bridges and processing plants. If failure were to occur, toxic or flammable fluids or gases could easily result in fires, explosions or structural failures.
ASTM F606
ASTM F606 covers the mechanical properties of externally and internally threaded fasteners, washers, direct tension indicators, and rivets. Mechanical property tests include checking for embrittlement of metallic-coated externally threaded fasteners and determining decarburization and carburization.
Typically, property requirements and their applicable tests are specified in individual product standards, which are also complemented by ASTM F606. In the instances where testing requirements are unique or vary from ASTM F606, the product standard will specify the controlling testing requirements.
An electromechanical universal testing machine can be used to measure mechanical properties for ASTM F606. You may also consider purchasing an extensometer for testing purposes. By means of our testing expertise and modular product design, we will help find the testing solution that is right for you. Give one of our application engineers a call today for help with creating the best budget and testing plan according to ASTM F606.
Recommended Test Machine
300 Series Electromechanical Universal Test Machines
Force range of 5 kN to 600 kN (1,125 lbf to 135,000 lbf)
Adjustable test space
The most popular choice for static tension and compression tests
These dual column testers are available in both tabletop and floor standing models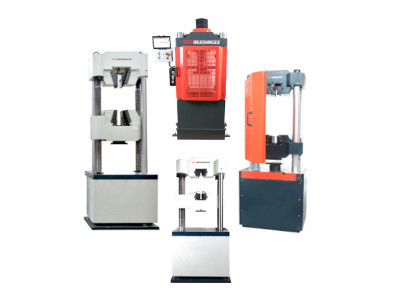 600 Series Universal Test Machines
Force range of 300 kN to 2,000 kN (67,500 lbf to 450,000 lbf)
The best choice for performing static tension and/or compression applications when force capacities of 300 kN (67,000 lbf) or more are needed
Includes its own grips
Recommended Testing Accessories
E3542 Clip On Axial Extensometer
Measures displacement for axial tensile, compression, and cyclic testing
Gage lengths from 10 mm to 50 mm (0.5 in to 2.0 in)
Measuring ranges from 5% to 100% strain
Lightweight and self-supporting