ASTM F564 describes testing methods to determine the following mechanical properties of metallic bone staples:
bending fatigue
pull-out fixation strength
soft tissue fixation strength
elastic static bending
This specification characterizes the design and mechanical function of metallic staples used in the internal fixation of the muscular skeletal system.
TestResources has advanced experience in the biomedical field. By means of our biomedical testing expertise and modular product design, we will help find the testing solution that is right for you. Give one of our application engineers a call today for help with creating the best budget and testing plan according to ASTM F564.
Recommended Test Machines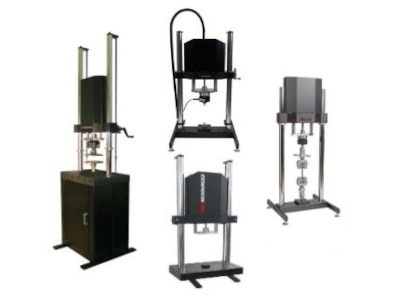 800 Series Fatigue Test Machines
Static and fatigue forces up to 50 kN (11250 lbf)
Frequency ratings up to 15 Hz
Oil-free, all-electric actuator for clean test conditions
Lower purchase, operating, and maintenance costs than hydraulic equivalents