This test method covers determination of the short-time compressibility and recovery at room temperature of sheet gasket materials, form-in-place gaskets, and gaskets cut from sheets. A resiliency characteristic (the amount recovered expressed as a percentage of the compressed thickness) may also be calculated from the test data.
Compressive spring rate information is desirable. In most cases we advise that a deflectometer be added to the test machine configuration to provide very accurate compressive displacement data. If this device is not used, be careful to consider the deflection of the test machine's frame and actuation mechanism as part of the specimen deflection data. In most cases this machine data can be compensated out of the test data.
This test is not intended as a test for compressibility under prolonged stress application, generally referred to as "creep," or for recovery following such prolonged stress application, the inverse of which is generally referred to as "compression set." But the test machine configuration can be used as such.
All TestResources universal test machines can be used for this test. The test machine is selected based on the maximum compressive force required. If you do not have this information, contact TestResources. We can run trial tests for you to determine this information and make a test machine recommendation. We recommend that the upper compression platen have a spherical seat. This ensures even compressive force distribution throughout the test specimen. Give one of our application engineers a call today for help with creating the best budget and testing plan according to ASTM F36.
Recommended Test Machine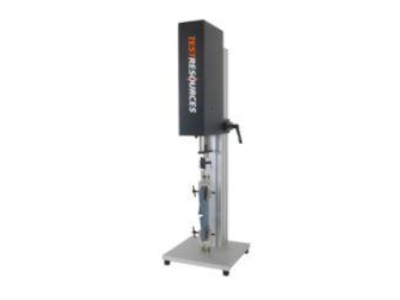 100 Series Universal Test Machines
Forces up to 10 kN (2,250 lbf)
Low force tabletop systems
Modular series of five frame options with adjustable test space
Affordable testing option for tension, compression, bend, peel and much more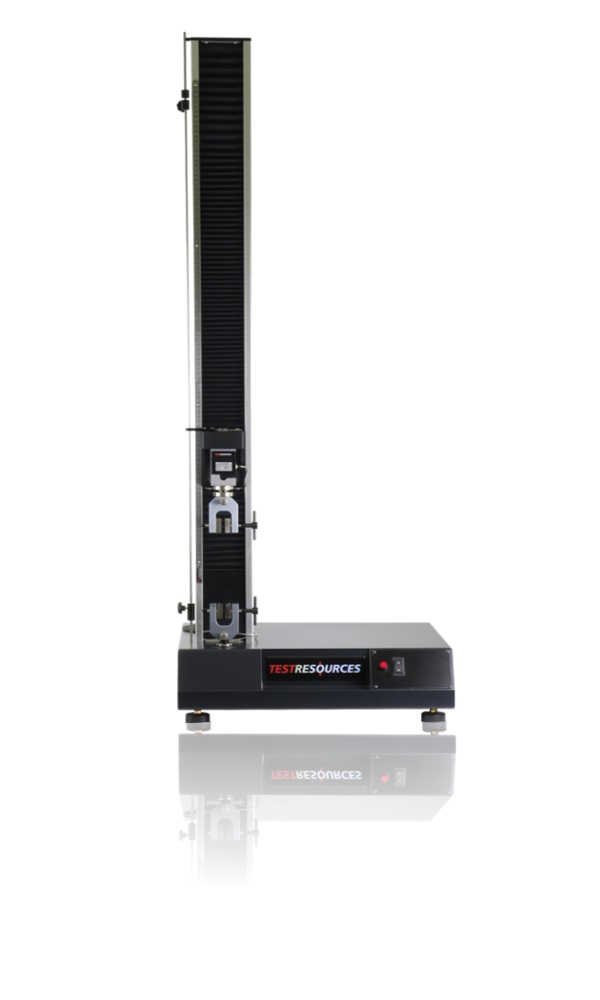 300 Series Electromechanical Universal Test Machines
Force range of 5 kN to 600 kN (1,125 lbf to 135,000 lbf)
Adjustable test space
The most popular choice for static tension and compression tests
These dual column testers are available in both tabletop and floor standing models
Recommended Testing Accessories
G23 Compression Platens
Standard load ratings up to 300 kN (67,500 lbf) *higher ratings available upon request
Platen diameters from 56 mm to 346 mm (2.2 in to 13.6 in)
Available in steel, stainless steel, aluminum, or delrin construction
Machined surface for flat interface with test specimen
G223 Spherical Seat Compression Platens
Standard load ratings up to 300 kN (67,500 lbf) *higher ratings available upon request
Platen diameters available from 56 mm to 196 mm (2.2 in to 7.7 in)
Articulating platen aligns itself to specimen geometry
Available in steel or aluminum construction
E3540 Deflectometer Deflection Gauge
Available from a 1 mm (0.04 in) measurement range to a 25 mm (1.0 in) measurement range
May be used in a wide variety of tests
Includes a magnetic and adjustable mounting base
Standard units meet Class B-1 of ASTM E83, Class 0,5 of ISO 9513