ASTM D6252 measures the peel adhesion of pressure-sensitive label stocks. In this test a strip of label stock is applied to a standard test panel and peeled with a peel test machine from the panel at a 90 degree angle. Label adhesion quality is one of the most pervasive quality challenges in product development today. This is because labels must adhere to many different types of materials.
Poor label adhesion quality results in the label falling off prematurely, which can be a huge problem for product identification. Another issue is that the label can tear as it is being removed by the customer, resulting in dissatisfying appearance of the product. ASTM D6252 is the standard that is used worldwide to address these challenges. Our test engineers have experience with ASTM D6252 and can help guide you through the testing process. Although our engineers can help, we recommend you purchase the International ASTM standard.
Preparing Specimens for ASTM D6252
For ASTM D6252 you will need a specimen cutter and weighted sample roller to create your specimens. First, use the specimen cutter to cut out several specimens sized exactly to the standard specifications then condition your samples in accordance with ASTM D6252.
ASTM D6252 Test Procedure
First, make sure to clean the test plate with diacetone alcohol and dry it to make sure you have gotten rid of any dirt or dust.
Place the specimen, release liner side up, and remove 5 to 6 inches of the release liner by pulling the release liner away from the adhesive and cutting to the appropriate length.
Next touch one end of the specimen with exposed adhesive to an end of the test panel. Hold the other end of the label up in the air so that it does not make contact with the panel.
Use a TestResources weighted roller and roll the label stock mechanically once in each direction, applying the label stock to the test panel.
Place the steel panel into the bottom fixture of the peel tester then clamp the free end of the specimen into the top grip.
Run peel tester at 12 in/min
Advice from Our Engineers
Our test engineers can help guide you through ASTM D6252 with some helpful advice. One important tip to remember is to disregard the values obtained from the first and last inch of data in your test reports. This avoids points of data that might be inconsistent due to stretching or unstretching of the label samples and peel tester at the start and finish of the test. Doing this creates more consistent and steady peel force data. If you find that your data is still unacceptably inconsistent, consider using a more flexible label material. This may provide more consistent adhesion, especially on a non-smooth substrate.
Labels are surprisingly difficult to mount in manual style vice grips because you must hold the sample straight with one hand and tighten the grip with the other hand. We would recommend pneumatic grips which makes the process much easier and faster.
If you need to perform label peel testing within an ISO validated manufacturing process, TestResources is your best partner. We have made test machines for validated processes and our engineers are knowledgable about ISO requirements. We can assist you with IQ, OQ, and PQ, Gauge R&R issues, activities, and documentation.
ASTM D6252 Test Equipment
A 100P250 Peel Tester is recommended for ASTM D6252. The 100P250 consists of a vertical load frame, an electromechanical actuator, load cell, a tocuhpad test controller, XY test software and peel grips. For ASTM D6252, we would configure a small capacity load cell (10 or 25 pound) for this low force peel test. Our load cells measure loads accurately (+/- 0.5% of reading) from full scale rating to 1% of FS. A 10 lb load cell can be calibrated to measure 0.1 lb (0.5N) to an accuracy of 0.0005 lb.
The peel plot will be an important aspect of data retrieval and therefore we highly recommend our XyPlot software. If you would rather see the data in real-time and study the peel interface at the same time, we would provide you with our XyLive Software. XyLive enables you to visually identify and study specific locations of irregular peel force because you can study the test activity and the test data at the same time. This capability enables you to more learn more quickly about any adhesion anomalies.
Peel Grips and Accessories
ASTM D6252 requires vice grips to hold the sample in place. We can provide you with our G227 Mechanical Vice Grips for simple and effective testing. For easier and quicker testing results, you can also use our G229 Pneumatic Peel Grips. We also recommend using our weighted sample roller for creating uniform samples. You can use a sample cutter made to create samples in strict accordance with ASTM D6252 for easy testing. You will need a peel test table, such as our G50 Peel Table, with your Peel Tester. This table slides as the label is pulled in a 90 degree angle.
Give one of our engineers a call today and they can help guide you through the ASTM D6252 test process with the best machine configuration for your requirements.
Recommended Test Machine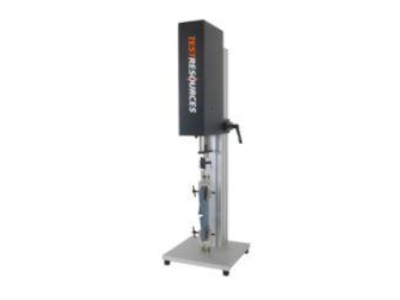 100 Series Universal Test Machines
Forces up to 10 kN (2,250 lbf)
Low force tabletop systems
Modular series of five frame options with adjustable test space
Affordable testing option for tension, compression, bend, peel and much more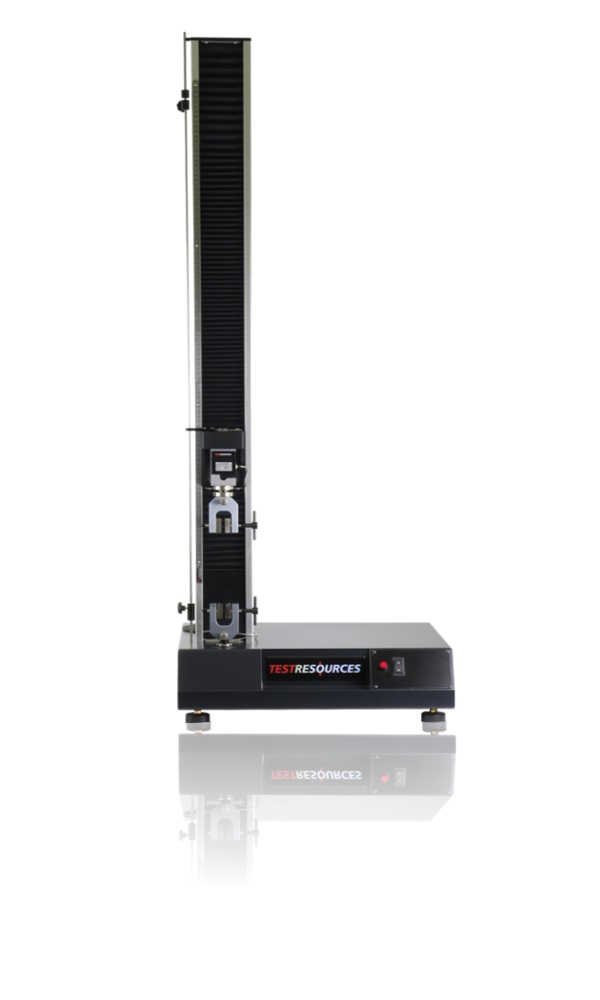 Recommended Testing Accessories