ASTM D6068 covers the determination of the J-integral versus crack growth resistance (J-R) curves for polymeric materials. ASTM D6068 is intended to characterize the slow, stable crack growth resistance of bend-type specimens in such a manner that it is geometry insensitive within limits set forth in ASTM D6068.
A J-R curve can be used as an index of material toughness for blend or alloy design, material selection, materials processing, and quality assurance. ASTM D6068 describes a multiple specimen technique for determining the J-R curve for polymeric materials. The J-R curve consists of a plot of J versus crack extension in the region of J-controlled growth.
By means of our plastic testing expertise and modular product design, we will help find the testing solution that is right for you. Give one of our application engineers a call today for help with creating the best budget and testing plan according to ASTM D6068.
Recommended Test Machine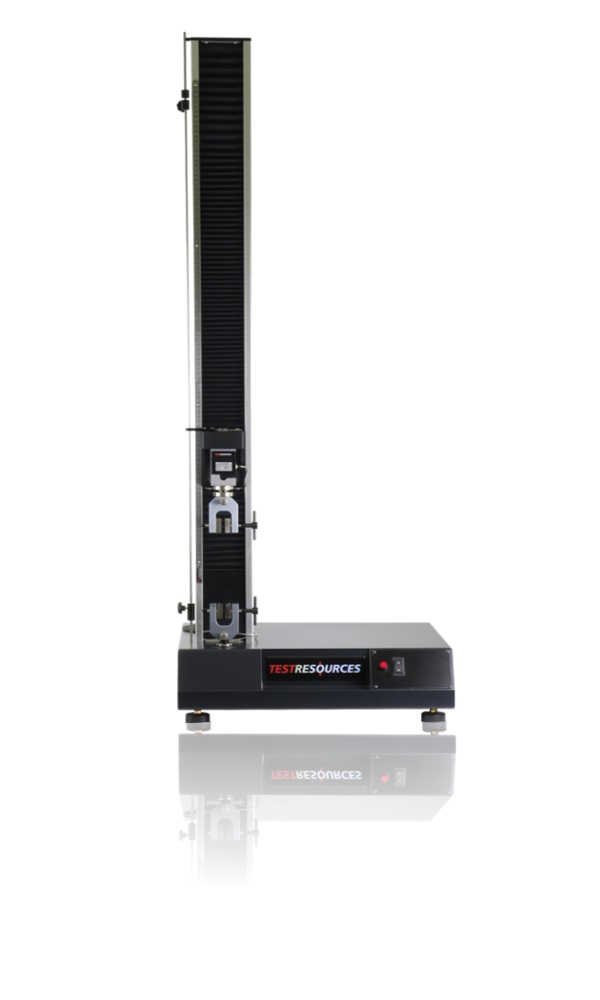 300 Series Electromechanical Universal Test Machines
Force range of 5 kN to 600 kN (1,125 lbf to 135,000 lbf)
Adjustable test space
The most popular choice for static tension and compression tests
These dual column testers are available in both tabletop and floor standing models
Recommended Testing Accessories
GB5-200 Fracture Mechanics Clevis Grips
Rated from -40°C to 150°C (-40°F to 300°F)
Clevis design
Maximum specimen widths from 12.7 mm to 50.8 mm (0.50 in. to 2.00 in>)
Pin diameters from 12.7 mm to 50.8 mm (0.50 in. to 2.00 in.)
G238 Flexure Bending Fixture
Load ratings up to 10 kN (2,250 lbf)
Interchangeable roller diameters from 1 mm to 12.7 mm (0.04 in to 0.5 in)
Easily adjustable span
Base lengths of 150 mm (6 in) and 300 mm (12 in)
E3541 Clip On Displacement COD Gage
Measures displacement between the two mounting arms
All models capable of operating at frequencies of at least 50 Hz
All standard models rated between -40°C to 100°C (-40°F to 210°F)
Wide range of specimen sizes available