ASTM D5179 is a standard test method used to evaluate the adhesion and tensile strength of organic coatings on plastic substrates. It can be used in testing paints, primers, and other coatings.
If you plan on conducting ASTM D5179 we recommend acquiring the test standard from ASTM. There are many important details regarding this test method that are provided which are key to achieving successful results. Every standard provides important environmental conditions, test sample preparation and conditioning requirements, sample dimensions and test reporting expectations. It's critical that you fully understand the standard so that you can set up the test, run the procedure, and report the results requirements.
What Is ASTM D5179?
ASTM D5179 determines organic coating adhesion to plastic substrates by mounting and removing an aluminum stud from the surface of the coating and measuring the force required to break the coating/substrate bond. The test is called a Direct Tensile Method.
What Other Test Standards Relate to Plastic Adhesives?
ASTM D5179 Test Summary
An aluminum stud is bonded directly to a coated cured panel. The adhesive is allowed to cure for several hours at room temperature. The specimen is then subjected to a tensile test using a universal test machine. The coating must adhere to it for the expected service life. Because the substrate and its surface preparation (or lack of it) has a drastic effect on the adhesion of coatings, a method of evaluation adhesion of a coating to different substrates or surface treatments, or of different coating to the same substrate and treatment, is of considerable usefulness in the industry. The pull-off strength (commonly referred to as adhesion) of a coating is an important performance property that has been used in specifications. This test method serves as a means for uniformly preparing and testing organic coatings on plastic substrates.
What Test Machines Are Recommended for Plastic Adhesives?
Our universal test machines perform quasi static tension/compression tests, such as tensile, peel, adhesion, and flexural testing. The machine force capacity should be chosen by taking into account the highest force needed over the lifetime of the equipment. Our machines feature a uniform constant rate of extension (CRE), or constant velocity control mode, with a speed range between 1 and 500 mm/min (0.04 to 20 in/min). Force measurement complies with ASTM E4. This application requires 50 mm/min (2 in/min) test speed.
Articles Related to ASTM D5179
ASTM D5179 Testers
Most Economical
The 100 family is the most economical solution but it offers less functionality and flexibility then other systems. The load frame is compact and lightweight which is great if lab table space is limited. Complete system includes controller software, load frame, actuator and grips specifically configured for your biomedical test.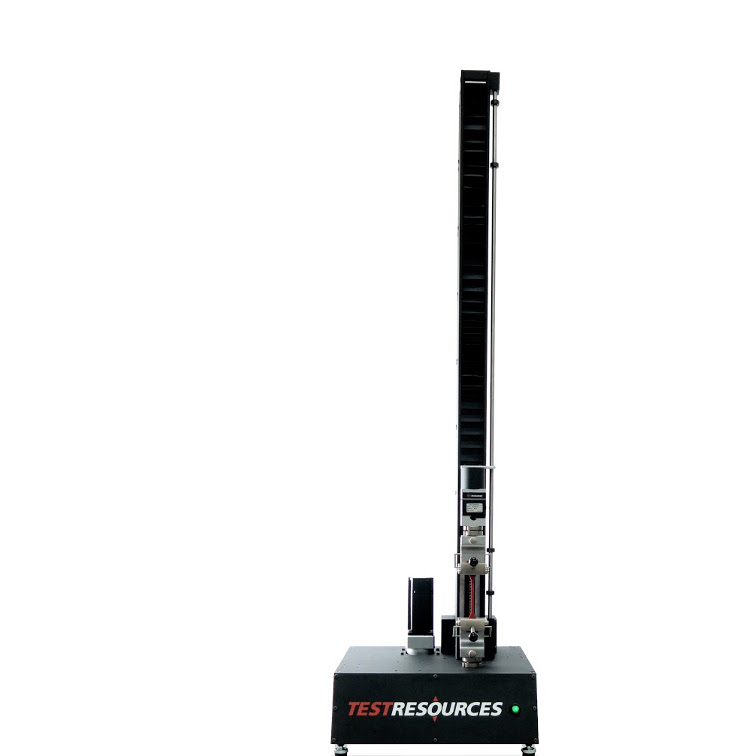 Best Performance
The 240 family is the ideal solution for a wide range of tests and features higher travel and faster speeds compared to traditional universal test machines. The load frame is compact and lightweight which is great if space is limited. Complete system includes controller software, load frame and grips specifically configured for your test requirements.
Most Versatile
312 family tabletop machines are configured to each customer needs. The load frame features robust high quality dual column ball screws selected for full scale loading.
ASTM D5179 Tensile Fixture
ASTM D5179 Test Machine Software
ASTM D5179 Test Machine Controller Software | ND5179
Application specific module features preset settings, test calculations, and graphical test report contents.
Video Recording and Playback Software Module | TestVideo
High resolution video capture of the test. Playback is time synchronized with load data.
Note: This is not a complete summary of the standard. Anyone planning to conduct this test should read the full standard.