This ASTM D3981 tensile test of plastic film sheet specification covers unpigmented, unsupported, sheet or tubular, medium-density polyethylene films intended for general uses and packaging applications. ASTM D3981 specifies for the film to be made from homopolymer polyethylene, copolymer polyethylene commonly referred to as low-pressure polyethylene, or blends of homopolymers and copolymers that include ethylene and or vinyl-acetate copolymers. ASTM D3981 specifies for the specimens to be conditioned before testing in the standard laboratory temperature.
ASTM D3981 tests shall be conducted to determine the physical properties of the specimens which shall conform to the following physical requirements: secant modulus or stiffness; kinetic coefficient of friction; optical properties such as clarity, gloss, and haze; surface treatment level or wetting tension; impact resistance; tensile strength and elongation at break; heat sealability; and odor level. This ASTM D3981 specification covers dimensional tolerances, classification, intrinsic quality requirements, and test methods. This ASTM D3981 specification allows for the use of recycled polyethylene film or resin as feedstock, in whole or in part, as long as all the requirements of this ASTM D3981 specification are met. With special care exercised, this ASTM D3981 tensile test of plastic film sheet specification is applicable for colored or pigmented films.
By means of our testing expertise and modular product design, we will help find the solution that is right for you. Give our test engineers a call today for help configuring the best test machine and accessories according to your standard.
Recommended Test Machine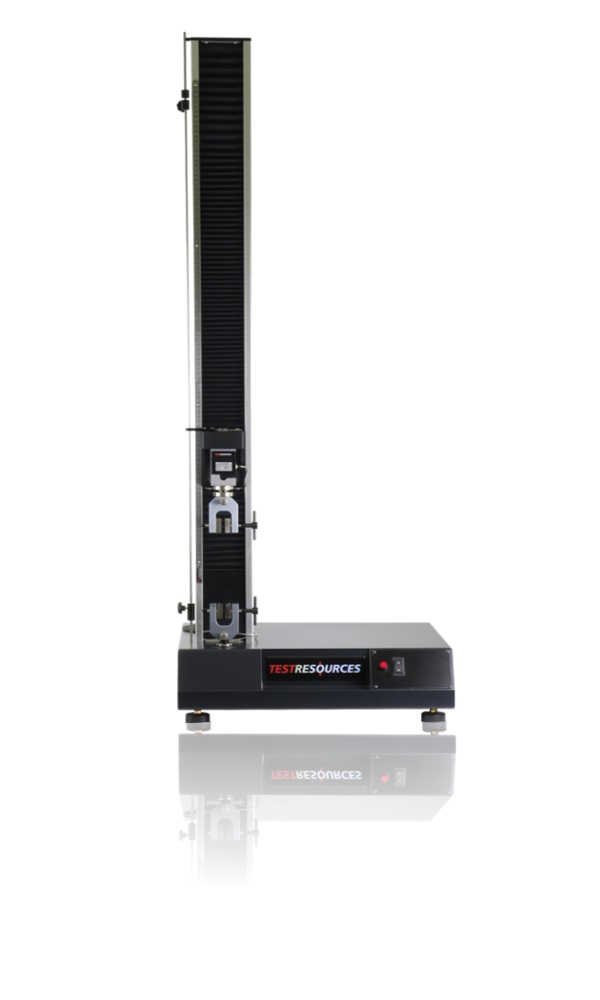 300 Series Electromechanical Universal Test Machines
Force range of 5 kN to 600 kN (1,125 lbf to 135,000 lbf)
Adjustable test space
The most popular choice for static tension and compression tests
These dual column testers are available in both tabletop and floor standing models