ASTM D2344 is a test method used to find the short-beam shear stress of fiber-reinforced composite materials. Short-beam shear is used to determine interlaminar shear strength of parallel fibers. The data can be used for quality control and process specification purposes. ASTM D2344 can be used for all types of parallel fiber reinforced plastics and composites, provided that the failures occur consistently in the same mode 5. Use a short beam specimen that is machined from a curved or a flat laminate up to 6.00 mm, equivalently 0.25 inch, thick.
Testing procedure
Measure the thickness and width of the test specimen before conditioning. Next, place the specimen on a horizontal shear test fixture so that the fibers are parallel to the loading nose. Then use the loading nose to flex the specimen at a speed of .05 inches per minute until rupture. Finally record the force and use the official standard calculations to determine shear strength.
ASTM D2344 requests a three-point bending system. This type of fixture can be placed on a universal testing machine. By means of our testing expertise and modular product design, we will help find the testing solution that is right for you. Give one of our application engineers a call today for help with creating the best budget and testing plan according to ASTM D2344.
Related Standards
ASTM D792 Density and Specific Gravity (Relative Density) of Plastics by Displacement
ASTM D883 Terminology Relating to Plastics
ASTM D2584 Ignition Loss of Cured Reinforced Resins
ASTM D2734 Void Content of Reinforced Plastics
ASTM D3171 Fiber Content of Resin-Matrix Composites by Matrix Digestion
ASTM D3878 High-Modulus Reinforcing Fibers and Their Composites
ASTM D5229/D5229M Moisture Absorption Properties and Equilibrium Conditioning of Polymer Matrix Composite Materials
ASTM D5687/D5687M Preparation of Flat Composite Panels with Processing Guidelines for Specimen Preparation
ASTM E4 Force Verification of Testing Machines
ASTM E6 Methods of Mechanical Testing
ASTM E18 Rockwell Hardness and Rockwell Superficial Hardness of Metallic Materials
ASTM E122 Choice of Sample Size to Estimate a Measure of Quality for a Lot or Process
ASTM E177 Use of the Terms Precision and Bias in ASTM Test Methods
ASTM E456 Quality and Statistics
ASTM E1309 Identification of Composite Materials in Computerized Material Property Databases
ASTM E1434 Development of Standard Data Records for Computerization of Mechanical Test Data for High-Modulus Fiber-Reinforced Composite Materials
ASTM E1471 Identification of Fibers, Fillers, and Core Materials in Computerized Material Property Databases
Recommended Test Machines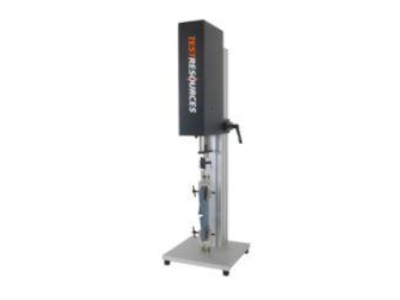 100 Series Universal Test Machines
Forces up to 10 kN (2,250 lbf)
Low force tabletop systems
Modular series of five frame options with adjustable test space
Affordable testing option for tension, compression, bend, peel and much more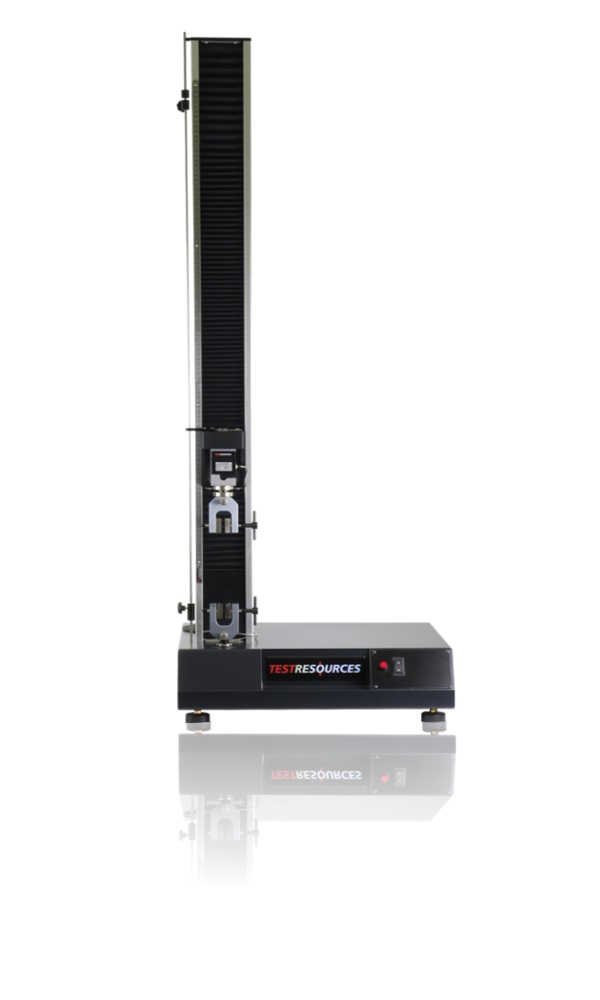 300 Series Electromechanical Universal Test Machines
Force range of 5 kN to 600 kN (1,125 lbf to 135,000 lbf)
Adjustable test space
The most popular choice for static tension and compression tests
These dual column testers are available in both tabletop and floor standing models
Recommended Testing Accessories
G884 Interlaminar Shear Bend Fixture
Load ratings of 2.5 kN and 10 kN (550 lbf and 2,250 lbf)
Span and roller dimensions made to order
Satisfies ASTM D790 and D7264
Loading nose is guided by linear bearing for high precision