ASTM D 204 (D-204) determines the evaluation of sewing threads of any fiber. This test method can be used to determine single strand breaking force and elongation of sewing threads. Single strand testing includes loop strength, knot strength and elongation at sewing forces.
Several properties of sewing thread are significant to performance, including straight breaking strength, loop breaking strength, elongation at sewing force, and knot strength. These will be measured with an electromechanical test machine.
In order to measure the properties of sewing thread, look for a precise electromechanical test machine such as the TestResources 311 Family, 210 Family or 100 Family. Grip suggestion is not mentioned in the standard. Therefore, we recommend Capstan Grips for constant cross-section specimen such as thread.
A capstan type of grip is beneficial for testing specimens that have constant cross-sectional area; that is, specimens that are not necked down in the middle. Constant cross sectional area specimens almost always break at the edge of the grip because the pinching of the grip jaw causes a stress concentration that weakens the specimen at that location causing the specimen to break at slightly lower than its true tensile strength. With a capstan grip the specimen can be wound around a cylindrical friction surface before being clamped. This minimizes the jaw pinching effect and causes the specimen to break at or near its true tensile strength.
By means of our testing expertise and modular product design, we will help find the solution that is right for you. Give our test engineers a call today for help configuring the best test machine and accessories according to your standard.
Recommended Test Machine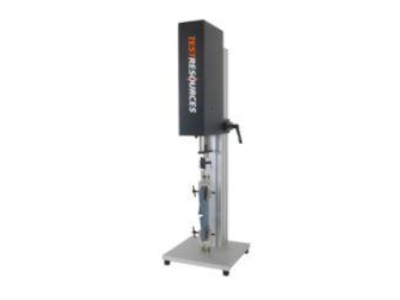 100 Series Universal Test Machines
Forces up to 10 kN (2,250 lbf)
Low force tabletop systems
Modular series of five frame options with adjustable test space
Affordable testing option for tension, compression, bend, peel and much more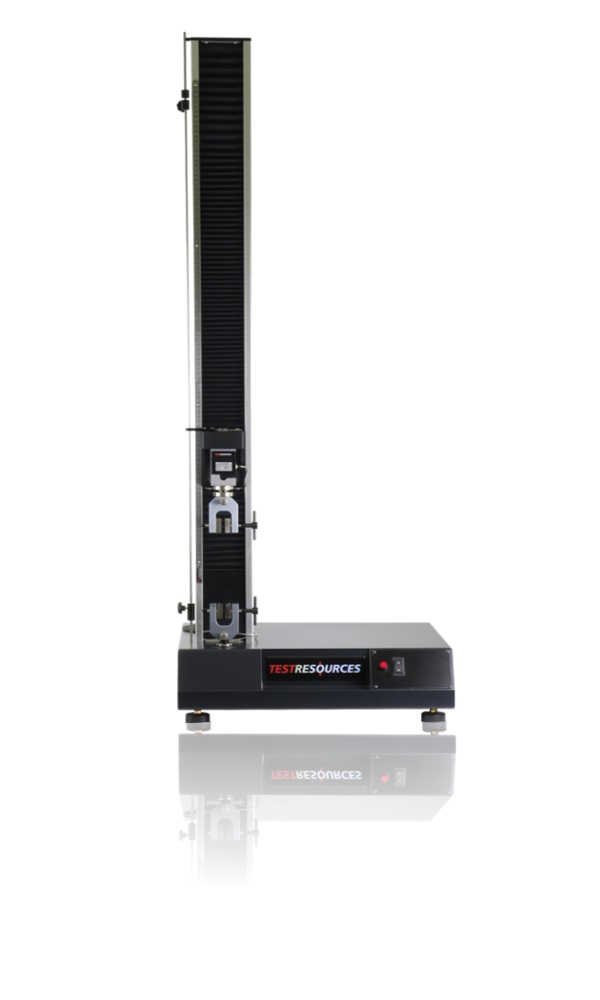 300 Series Electromechanical Universal Test Machines
Force range of 5 kN to 600 kN (1,125 lbf to 135,000 lbf)
Adjustable test space
The most popular choice for static tension and compression tests
These dual column testers are available in both tabletop and floor standing models
Recommended Testing Accessories
G13 Series Cord & Yarn Grips - Horn Style
Load ratings from 200 N to 5 kN (45 lbf to 1,125 lbf)
Designed for testing cord, yarn, fine winer, and similar specimens
Rounded specimen mount resists specimen failure at the grip itself
Pneumatic actuation for fast and easy specimen setup