ASTM D1414 describes several procedures and tests for determining physical and mechanical properties of o-rings; both when they are new and based on aging. O-rings are typically used as seals. They are usually assembled with some tension around a shaft or within an o-ring groove to facilitate manufacturing by precluding bulging or bunching during assembly. Therefore, it is important to understand the tensile properties of the o-ring's elastomeric material as well as the o-ring product itself.
Equipment Required
TestResources universal test machines and special o-ring fixturing can be used to perform the tests to determine the tensile strength aspects of o-rings, in strict accordance with the details of ASTM D1414.
ASTM D1414 calls for tensile tests of o-rings as loops. The o-ring specimen is to be looped around two cylinders that are sized appropriately for the diameter of the o-ring. The TestResources GD1414 specialized fixturing is designed, per the standard, to rotate which ensures equal loading between both sides of the o-ring loop. TestResources offers a choice of two configurations of this fixture; motorized and non-motorized. The motorized fixture rotates the o-ring during the test to evenly distribute the tensile load. The other is not motorized but uses low friction bearings for the cylinders and glycerin to minimize the friction between the o-ring and the cylinders to enable the o-ring to adjust itself to evenly distribute the tensile force between the two sides of the o-ring loop. You can find photos and detailed technical information about the motorized and non-motorized o-ring fixtures below.
ASTM D1414 also defines a tension set test and a compression set test. These are stress relaxation tests. These tests can be performed in manual clamp fixtures; or they can be performed on the same versatile TestResources universal test machine that you use for the tensile testing.
By means of our testing expertise and modular product design, we will help find the solution that is right for you. Give our test engineers a call today for help configuring the best test machine and accessories according to your standard.
Recommended Test Machine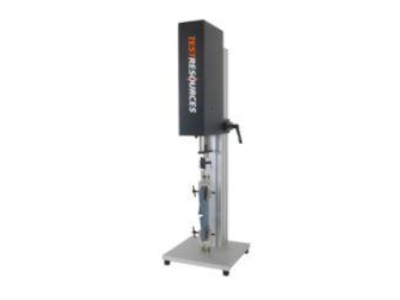 100 Series Universal Test Machines
Forces up to 10 kN (2,250 lbf)
Low force tabletop systems
Modular series of five frame options with adjustable test space
Affordable testing option for tension, compression, bend, peel and much more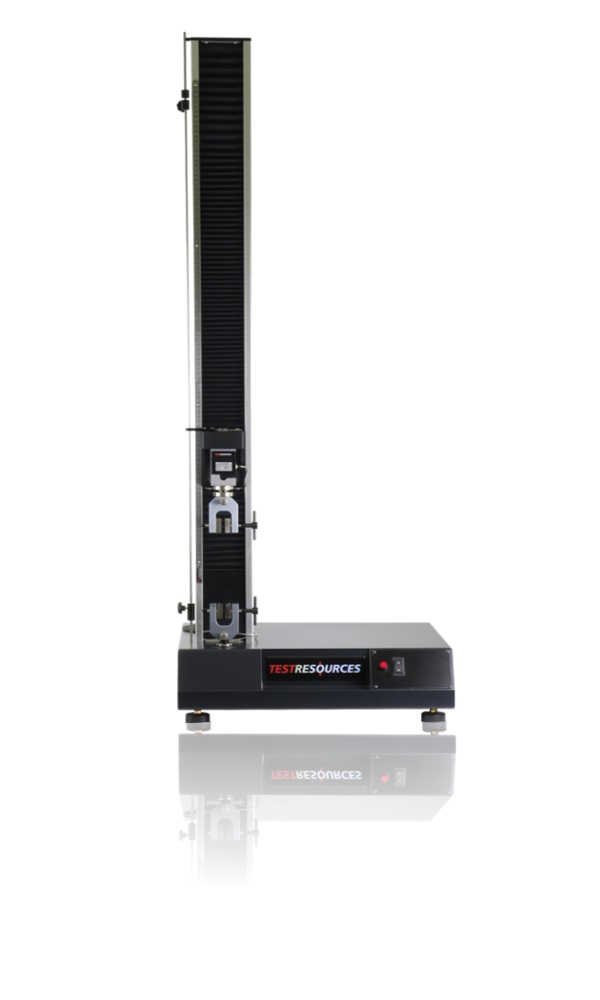 Recommended Accessories