Sandwich panels are a composite material created by attaching two thin skins to a lightweight but thick core. They are preferred for their high bending stiffness and overall low density, but tend to be weaker materials in regard to tensile strength. Therefore, they can be tested for their flatwise tensile strength using ASTM C297.
ASTM C297
Flatwise tensile strength of sandwich panels is a measure of the strength between the substrate and the core material, or the bond between core and facings of an assembled sandwich panel. Core material forms included in ASTM C297 can include those with continuous bonding surfaces (such as balsa wood and foams) as well as those with discontinuous bonding surfaces (such as honeycomb).
In general, poor material fabrication practices, lack of control of fiber alignment, and damage induced by improper specimen machining are known causes of high data scatter in composites. When it comes to preparing sandwich composite specimens in particular, watch out for incomplete or nonuniform core bonding to facings, misalignment of core and facing elements, the existence of joints, voids or other core and facing discontinuities, out-ofplane curvature, facing thickness variation, and surface roughness.
Testing procedure
The test consists of subjecting a sandwich construction to a tensile load normal to the plane of the sandwich, such load being transmitted to the sandwich through thick loading blocks bonded to the sandwich facings or directly to the core. When watching for a rupture, the only acceptable failure modes for flatwise tensile strength are those which are in the internal sandwich construction. Failure of the loading block-to-sandwich bond is not an acceptable failure mode.
A universal testing machine can be used for testing sandwich panels in ASTM C297. Consider our tensile bond fixtures made specifically for ASTM C297. By means of our testing expertise and modular product design, we will help find the testing solution that is right for you. Give one of our application engineers a call today for help with creating the best budget and testing plan according to ASTM C297.
Related Standards
ASTM C271/C271M Test Method for Density of Sandwich Core Materials
ASTM D792 Test Methods for Density and Specific Gravity (Relative Density) of Plastics by Displacement
ASTM D883 Terminology Relating to Plastics
ASTM D2584 Test Method for Ignition Loss of Cured Reinforced Resins
ASTM D2734 Test Methods for Void Content of Reinforced Plastics
ASTM D3039/D3039M Test Method for Tensile Properties of Polymer Matrix Composite Materials
ASTM D3171 Test Methods for Constituent Content of Composite Materials
ASTM D3878 Terminology for Composite Materials
ASTM D5229/D5229M Test Method for Moisture Absorption Properties and Equilibrium Conditioning of Polymer Matrix Composite Materials
ASTM E4 Practices for Force Verification of Testing Machines
ASTM E6 Terminology Relating to Methods of Mechanical Testing
ASTM E122 Practice for Calculating Sample Size to Estimate, With Specified Precision, the Average for a Characteristic of a Lot or Process
ASTM E177 Practice for Use of the Terms Precision and Bias in ASTM Test Methods
ASTM E456 Terminology Relating to Quality and Statistic
Recommended Test Machines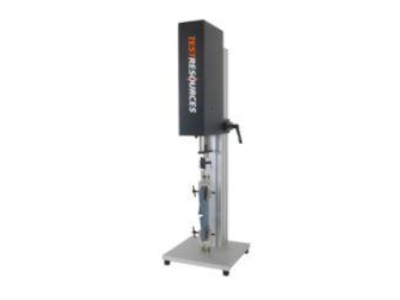 100 Series Universal Test Machines
Forces up to 10 kN (2,250 lbf)
Low force tabletop systems
Modular series of five frame options with adjustable test space
Affordable testing option for tension, compression, bend, peel and much more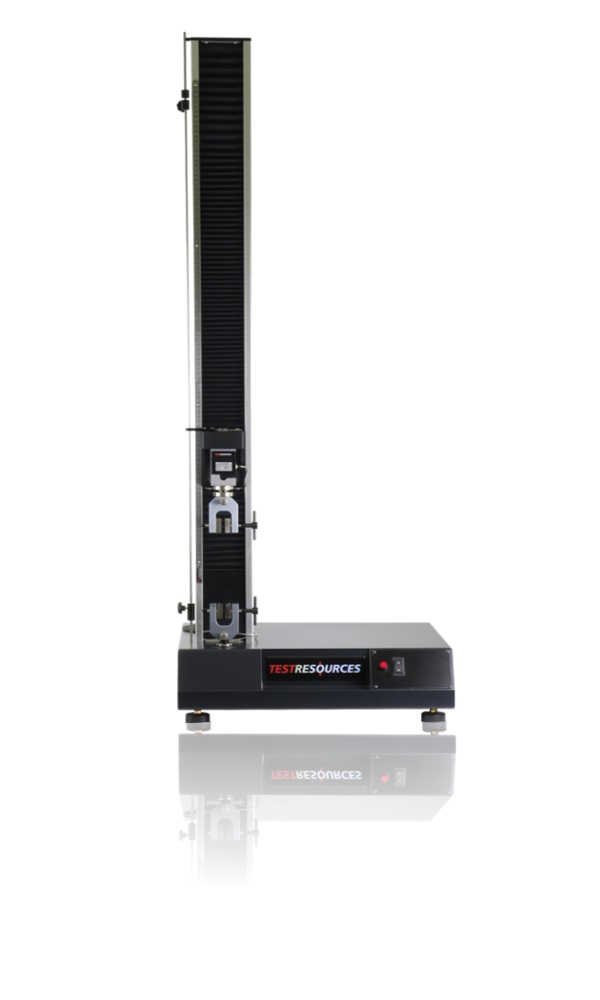 300 Series Electromechanical Universal Test Machines
Force range of 5 kN to 600 kN (1,125 lbf to 135,000 lbf)
Adjustable test space
The most popular choice for static tension and compression tests
These dual column testers are available in both tabletop and floor standing models
Recommended Testing Accessories
ASTM C297 Tensile Bond Fixture | GC297-113
Designed in accordance to ASTM C297
Bond plate is mounted on a universal joint to ensure proper alignment
Plate dimensions of 50.8 mm x 50.8 mm (2.00 in. x 2.00 in.)
Adapters available for different test machines