ASTM A769 tension, peel, and tee test on the electric resistance of forge-welded steel specification covers carbon and high-strength steel shapes of structural quality manufactured by the electric resistance forge-welding process from coils. ASTM A769 specifies that the specimens shall be established by the steel supplier, shape manufacturer, and shape purchaser of the materials.
ASTM A769 calls for specimens to conform to the required chemical compositions of carbon, manganese, phosphorus, sulfur and silicon. Specimens shall undergo tension tests, peel tests and tee tension tests and shall conform to the required values of tensile strength, yield point, and elongation as specified by the ASTM A769 standard. The size range covered under ASTM A769 is described in nominal dimensions for columns, beams, and tees. ASTM A769 specimens must also meet the mechanical properties of tensile strength, yield point and elongation set by ASTM.
By means of our testing expertise and modular product design, we will help find the solution that is right for you. Give our test engineers a call today for help configuring the best test machine and accessories according to your standard.
Recommended Test Machine
300 Series Electromechanical Universal Test Machines
Force range of 5 kN to 600 kN (1,125 lbf to 135,000 lbf)
Adjustable test space
The most popular choice for static tension and compression tests
These dual column testers are available in both tabletop and floor standing models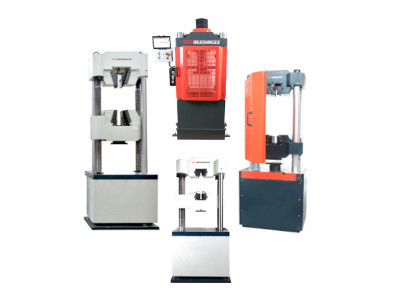 600 Series Universal Test Machines
Force range of 300 kN to 2,000 kN (67,500 lbf to 450,000 lbf)
The best choice for performing static tension and/or compression applications when force capacities of 300 kN (67,000 lbf) or more are needed
Includes its own grips
Recommended Testing Accessories
GT122 Wedge Grip
Load ratings from 25 kN to 500 kN (5,625 lbf to 112,500 lbf)
Jaws move laterally in stationary position while grip body moves on adjustment
Works well with round or flat specimens
E3542 Clip On Axial Extensometer
Measures displacement for axial tensile, compression, and cyclic testing
Gage lengths from 10 mm to 50 mm (0.5 in to 2.0 in)
Measuring ranges from 5% to 100% strain
Lightweight and self-supporting