ASTM A732 mechanical tests of cast low alloy steel specification covers carbon and low-alloy steel and cobalt alloy castings made by the investment casting process. Fifteen grades of steel and two cobalt alloy grades are covered within ASTM A732. ASTM A732 specifies that steel castings shall be heat treated either by full annealing, normalizing, normalizing and tempering, or quenching and tempering to obtain the specified properties or other properties that have been agreed upon within each grade. The castings utilized by the ASTM A732 standard shall conform to the requirements for chemical composition specified.
The ASTM A732 standard references other standards for the testing methods used to determine the following mechanical properties of the test specimen; tensile strength, bending strength, impact strength, hardness, creep, creep rupture, and stress rupture. The following ASTM standards are referenced for mechanical testing to complement ASTM A732: ASTM A370 test methods and definitions for mechanical testing of steel products, ASTM E21 test methods for elevated temperature tension tests of metallic materials and ASTM E139 test methods for conducting creep, creep-rupture, and stress-rupture tests of metallic materials.
By means of our testing expertise and modular product design, we will help find the solution that is right for you. Give our test engineers a call today for help configuring the best test machine and accessories according to your standard.
Recommended Test Machine
300 Series Electromechanical Universal Test Machines
Force range of 5 kN to 600 kN (1,125 lbf to 135,000 lbf)
Adjustable test space
The most popular choice for static tension and compression tests
These dual column testers are available in both tabletop and floor standing models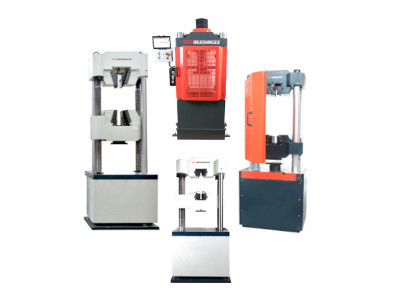 600 Series Universal Test Machines
Force range of 300 kN to 2,000 kN (67,500 lbf to 450,000 lbf)
The best choice for performing static tension and/or compression applications when force capacities of 300 kN (67,000 lbf) or more are needed
Includes its own grips
Recommended Testing Accessories