Thin sheeting and plastic films are considered any flat plastic material of 1 mm (0.040 in) or thinner. test samples are all cut as parallel straight lines rather than as dumbbell shaped, like thicker molded products. Plastic film is a thin continuous polymeric material. "sheet" is thicker than film. Thin plastic membranes are used to separate areas or volumes, to hold items, to act as barriers, or as printable surfaces. Plastic films are used in a wide variety of applications and used to package food, carry our groceries home from the store, and to cover vegetables plants outside. Film packaging is also common in the medical industry.
Popular Thin Film Plastic Tests
Tensile Testing of Plastics
Puncture Testing of Plastics

EN 14477 for flexible packaging material

Tear Resistance of Plastics
Peel and Adhesion Testing of plastics
Friction (COF) Testing of Plastics
Stretch Wrap Testing of Plastics
This is not a complete list, don't see your application or standard? contact us! We are confident we have what you are looking for.
Test Machines for Thin Film Plastics
Test machines for thin films and sheet feature are used to test samples with thickness below 1 mm. Typically these are low force testers since thin film plastics are usually tested at ratings up to 2.2 kN (500 lbf). Thin film samples are constant width straight line which require mechanical or pneumatic vise grips with line contact jaws. A dual column load frame is ideal when you need to add a thermal chamber, however, some single column frames are compatible with special temperature chambers.
Most Economical
The 100 Family is the most economical solution and works well for these applications. It offers less functionality and flexibility compared to other systems. The load frame features a manually adjustable test space and is limited to 300 mm (12 in) power stroke. It is compact and lightweight which is great if space is limited. Complete system includes controller software, load frame, actuator and grips specifically configured for your plastic tests.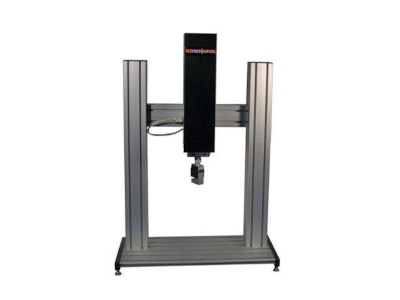 Ideal for Chambers
The 120 Family dual column design provides increased space between columns for testing large samples or inside chambers. This system is the best for testing at lower forces up to 1.1 kN (250 lbf) in repetitive test applications. The load frame can be configured to your test specimen height and width requirements up to 38 in. in width.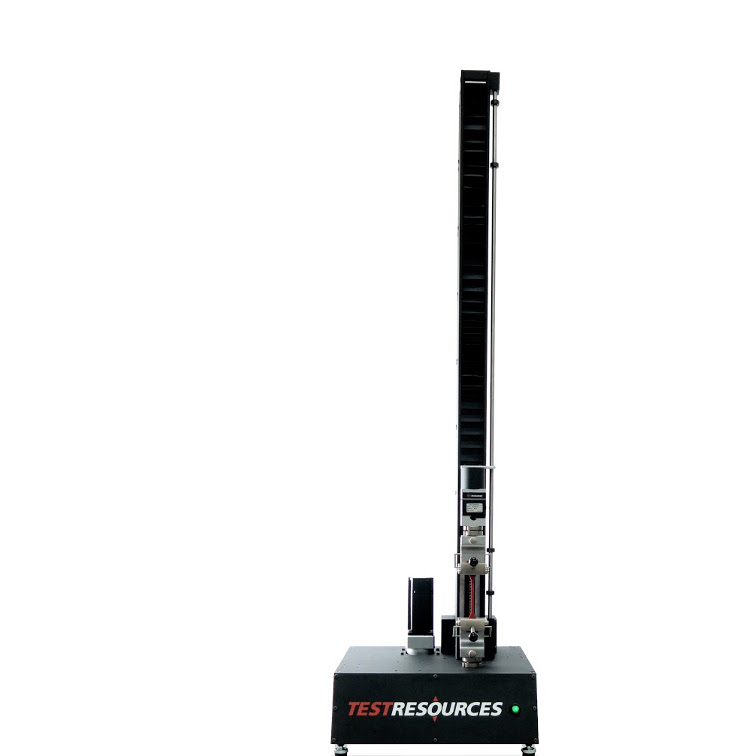 Best Performance
The 240 Family is the ideal solution for a wide range of tests and features higher travel and faster speeds compared to traditional universal test machines. The load frame is compact and lightweight which is great if space is limited. Complete system includes controller software, load frame and grips specifically configured for your test requirements.