G179-159-GT Screws, threaded end grip
G179-159-GT Screws, threaded end grip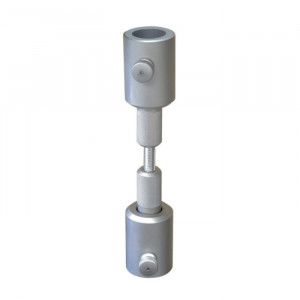 Specifications
Max Force Capacity
20 kN (4500 lbf)
Sample Diameter
3 to 8 mm (0.125 to 0.32 in)
Temperature Range
0 to 70 C (32 to 160 F) - other temperatures available on request.
Fixture Adapter
Af159 (15.9 mm or 5/8 in) with 8 mm crosspin; Other adapters available upon request.
Fastener grip for tensile strength tests of screws and threaded end test samples. This modular chuck style grip features inserts that are made to standard metric and english thread sizes. The inserts are held by holders with a self aligning spherical seat design that eliminates need for universal joint couplers.