Torsion Grips
Inexpensive conversion from an axial test machine to a torsional test machine
Torque ratings of 20 Nm and 300 Nm (180 lbf∙in and 2,650 lbf∙in)
Adjustable mounting head allows for various specimen sizes
Rotates a full 360°
Torsion Grips and Fixtures for Test Standards
The table below lists common industry standards test methods for torison testing applications, organized by material type, and including associated test fixtures required by each standard.
If you need a fixture for a test that is not listed, please contact us for pricing information. In some cases, a universal grip or fixture can perform multiple tests and sample types. Contact us for help.
Related Products
Axial Torsion Test Machines
Axial Load Capacity: 0.8 to 300 kN (180 to 67000 lbf)
Torsion Capacity: 1 to 300 Nm (9 to 2655 in-lb)
Static and dynamic options available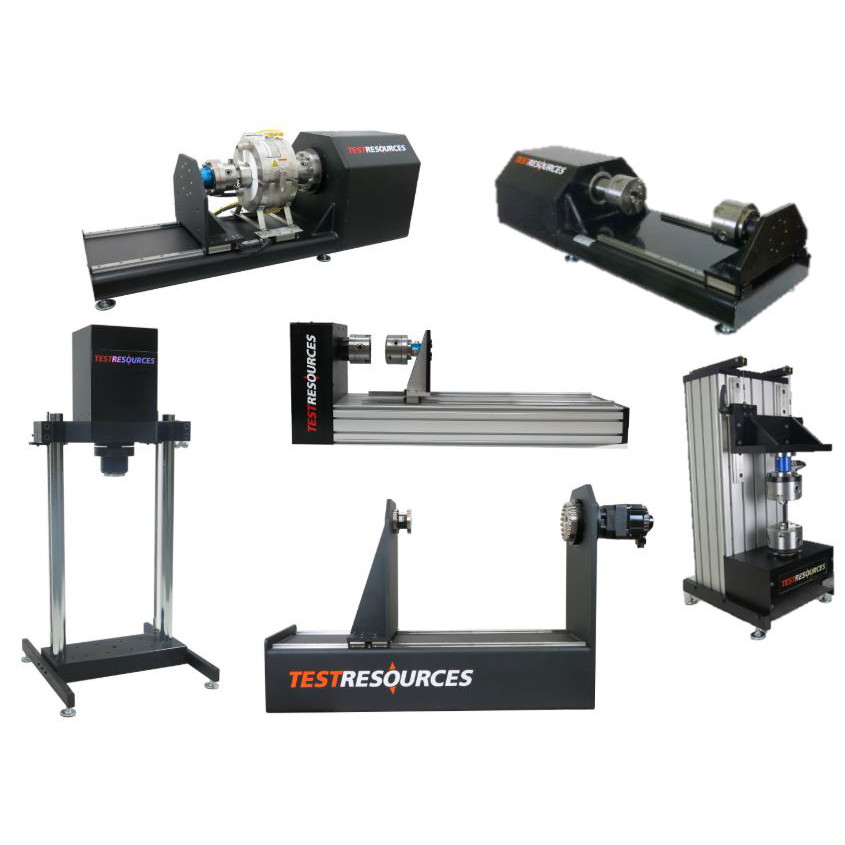 Torsion Test Machines
Torsion Capacity: 1 Nm to 5650 Nm (9 to 50,000 in-lb)
Type: Electromechanical Gear or Electrodynamic Direct Drive
Available in both horizontal and vertical orientations
Torsion Add-On
The Torsion Channel Add-on package expands a universal test machine into a system that performs both torsion and combined axial-torsion (biaxial) tests. Simple twist-thrust biaxial tests help evaluate the mechanical performance of tubes, screws, connectors, wires and bottles. TestResources solves these applications in multiple ways that depend on the timing of your torsion add-on. Our systems are inherently modular and flexible which allows you to add the torsion channel upfront or in the field in a short amount of time.