---
Are You Considering Purchasing a 1 kN Test Machine like the Instron 34SC-1 or the Instron 68SC-1?
We give you more options so you can optimize your specifications and budget!
Why you should consider TestResources instead:
Instron

34SC-1 or 68SC-1

100, 110, 120, 140, 150 or 240

Force Capacity
1 kN (225 lbf)
1.1 kN (250 lbf)

Frame Styles
(affects test space,
versatility and the
footprint of the machine)

Single column

Single column long travel crosshead
Single column modular
Dual column aluminum
Dual column steel
Horizontal

Vertical Test Space

1050 mm (41.3 in)
1118 mm (44 in)

200 mm (8 in)
250 mm (10 in)
500 mm (20 in)
600 mm (24 in)
775 mm (31 in)
1143 mm (45 in)
1499 mm (59 in)

Max Speed

1016 mm/min (40 in/mm)
2540 mm/min (100 in/min)

254 mm/min (10 in/min)
635 mm/min (25 in/min)
1000 mm/min (40 in/min)
2540 mm/min (100 in/min)

Price

We encourage you to compare us against your Instron quote, you will be pleasantly surprised with the price difference.
Note: Also applies to older models like the Instron 3343 and the Instron 5943
TestResources, Inc. products and services are not endorsed by, affiliated with or sponsored by Instron Corporation. Instron® is a registered trademark owned by Illinois Tool Works, Inc. Specifications are from Instron's website in 2021 and are subject to interpretation and change. If you have any questions about Instron's specification you should contact them to confirm specifications.
Contact us and see for yourself why TestResources is the best choice for your testing needs
Contact us and see for yourself why TestResources is the best choice for your testing needs
Contact Us Now!
You Get to Optimize Your Specs and Budget
You get to optimize your system with 5 different actuators and 20 different combinations of force, velocity and displacement configurations, including budget. Thanks to our modular design you have the power and flexibility to design and build a complete system that fits your unique application and budget. You no longer have to pay for things that you will never need or use because those features come 'standard' with the mass-produced machines.
Software with Industry-Leading Flexibility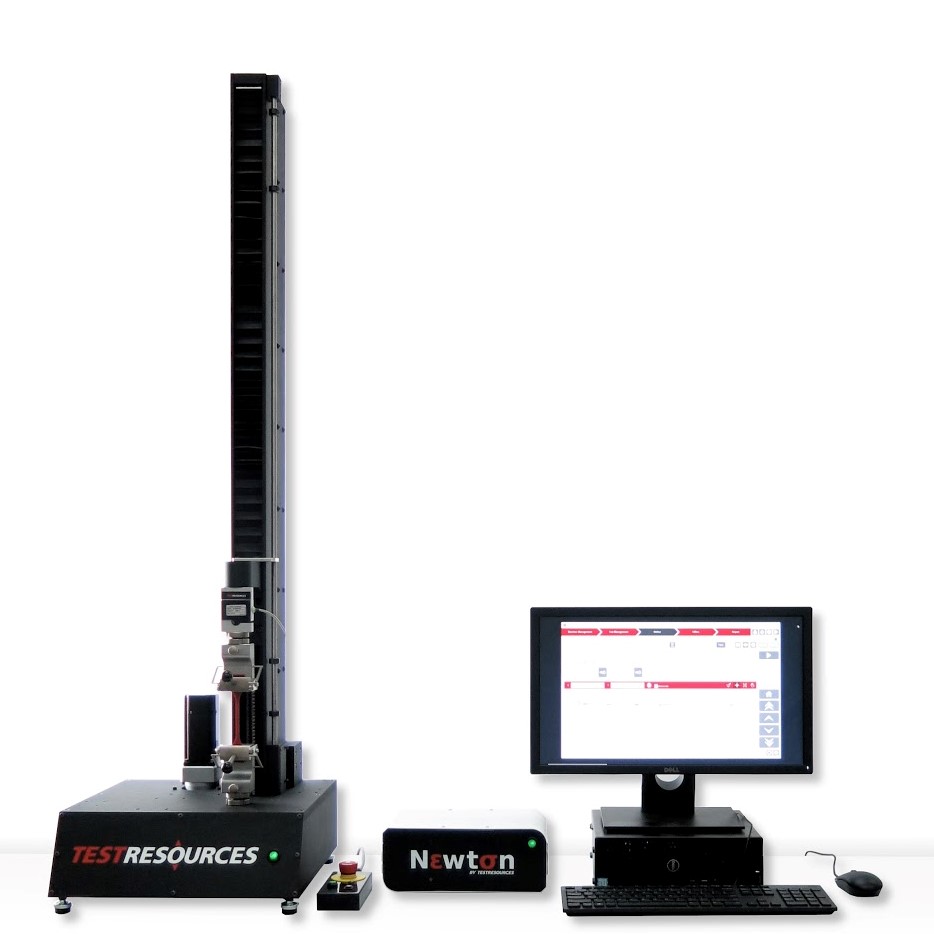 Just like our machines, our software allows you to buy exactly what you need. From performance testing to specialized applications, you can do it all! Newton Test Machine controls allow you to:
☑ Buy what you need when you need it
☑ Add features and capabilities both now and in the future
☑ From basic static tests to multichannel fatigue
☑ Customize your test reports
☑ Choose from 190+ pre-configured solutions to meet your specifications and budget.
This Is How We Are Different
If you are looking for an affordable alternative to Instron you have come to the right place
We Do Business Differently
While the big guys are set up to mass-produce cookie-cutter test machines on a 'one-size-fits-all' basis our business is set up to provide custom solutions that are made to order. That's just what we do. Our business model utilizes a modular design, that we like to call 'Smart Design,' which enables us to inexpensively build a machine to your exact specification. Without sacrificing quality!
We Give You the Flexibility to Buy Only What You Need
We help you configure your test system with the functionality and features you want, at a price you can afford. This industry-leading approach gives you the freedom of choice, the power to control your budget and the security for future growth.
We Keep Our Expenses Low and Pass the Savings on to You
Our number one priority is to provide quality solutions that are also budget-friendly. Being cheaper was not exactly our goal... it just kinda happened that way. As a privately owned business, we understand that money doesn't grow on trees and budgets can be tight. We make every business decision with that in mind. We don't spend a bunch of money on salesmen that go door to door trying to sell machines. We don't splurge on big expensive office buildings with cafeterias and fitness centers. And we don't spend a bunch of money on fancy sales materials or advertising.
Here are the top reasons leading organizations and universities around the world are choosing TestResources:
Ready to Configure Your TestResources Test Machine?
The number of options may feel overwhelming but we can quickly help you optimize a machine for your needs.
Contact us to get started Shop universal test machines
Expert Application Engineers
After thousands of applications in over 40 countries, we have seen a thing or two. Our application engineers have experience in all things testing. When you work with us, you get the best engineers to solve your testing challenges. That's just what we do.
Expansive Product Portfolio
While other companies offer a select few options, while we have a wide variety of solutions for all your testing needs. With our large number of standard products and a massive number of modular sub-assemblies, we can tweak an existing design quickly and economically. We have thousands of products and we are continuously adding new products based on our customer's needs.
Shop single and dual column 100 Series Test Machines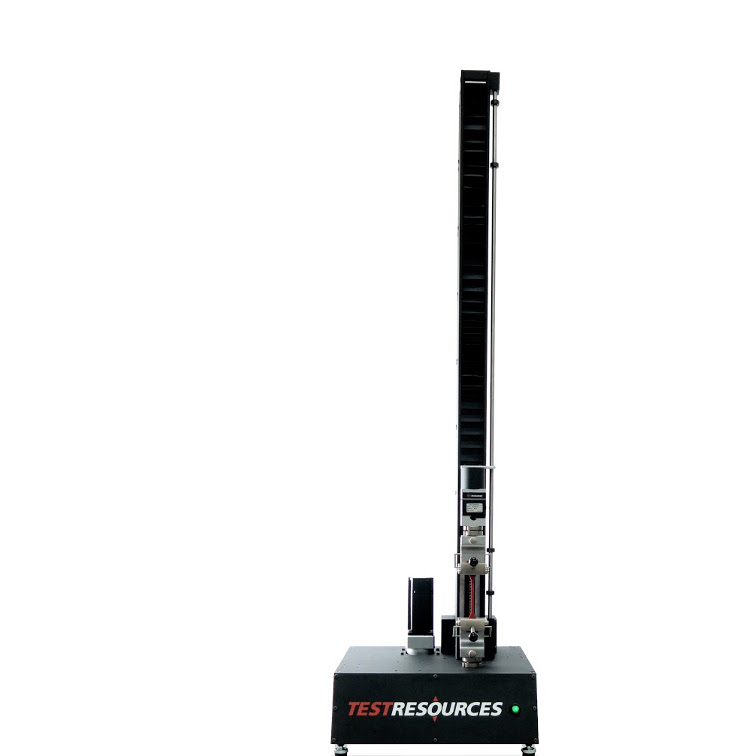 Shop single column 200 series test machines
(longer travel, higher forces, faster speeds)
Support
With over 20 years of providing service around the world we have it figured out. TestResources is recognized globally for delivering reliable, low maintenance and budget-friendly solutions. It all starts with well-designed products and the right people. TestConnect, included as part of our Newton test machine controls support toolset, delivers powerful communication capabilities that bring our most experienced support engineers even closer to your organization and operators. Secure online screen share connection technology enables us to provide you with fast and straightforward technical support when you need it. TestConnect reduces wait times, shortens support times and saves you money.
What Our Customers Have to Say
We value our customers just as much as they value us. Leading organizations and universities around the world trust TestResources' quality, versatile and affordable test machines. Our machines help determine the quality of products for a diverse clientele, ranging from aerospace exploration to medical innovation. From the big-names to start-ups, we provide creative solutions for every testing need.
"I am familiar with Instron, and you have really impressed me. You have the same quality and technical expertise as your big competitors, without the high cost."
- Professor and proud owner of 6 TestResources machines*
"I just wanted to say thank you to the rep at Testresources for helping me through the process and whittling down exactly what I needed. I feel like I have a much better sense of how my testing equipment will help me and my team engineer better products."
- Test Engineer *
*It's our general policy that we don't mention names due to the sensitive nature of their applications
TestResources, Inc. products and services are not endorsed by, affiliated with or sponsored by Instron Corporation. Instron® is a registered trademark owned by Illinois Tool Works, Inc.